Luna Park Food Voucher 2019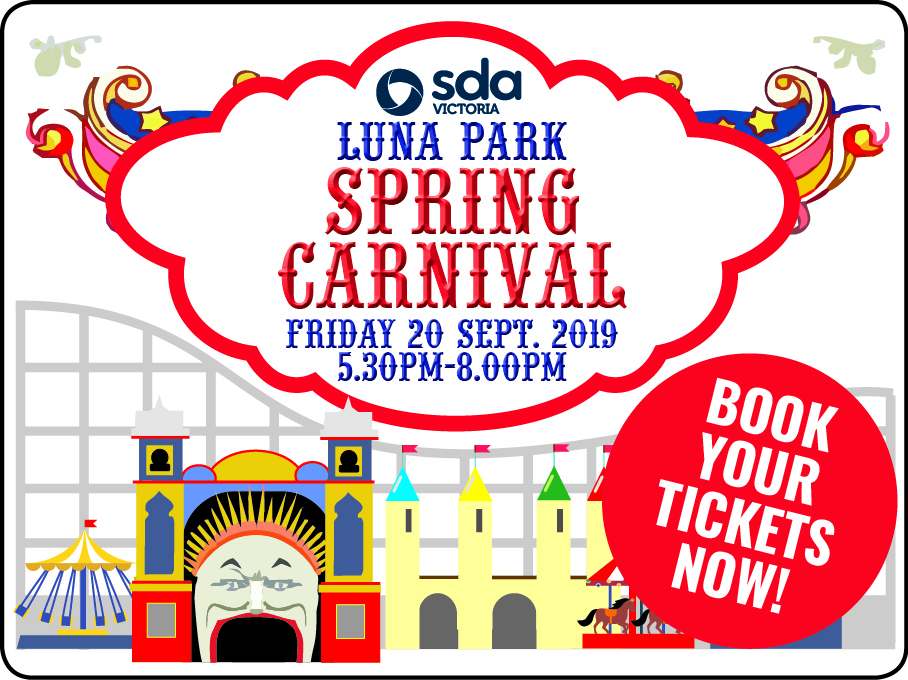 Ticket Information
Special discount food vouchers entitle you to:
* a hot pie or hot dog or veggie pastie or sausage roll, plus
* a regular soft drink or bottle of water, and also
*  Streets Paddle Pop ice-cream.
You must order your food vouchers in advance to receive the special meal deal, and present them on the night for redemption.
Food vouchers will not be available for purchase on the day, however Luna Park's food stall will be open for purchases at usual retail prices.
All tickets, wristbands and vouchers supplied by the SDA are valid between 5.30 pm and 8.00 pm on Friday 20th of September 2019 only.
A limit of 20 tickets per member applies.
Many of the rides have height restrictions.
All rides are normally available, however, ride availability on the night is at the discretion of the Luna Park operators.