Luna Park Unlimited Rides (over 6) 2018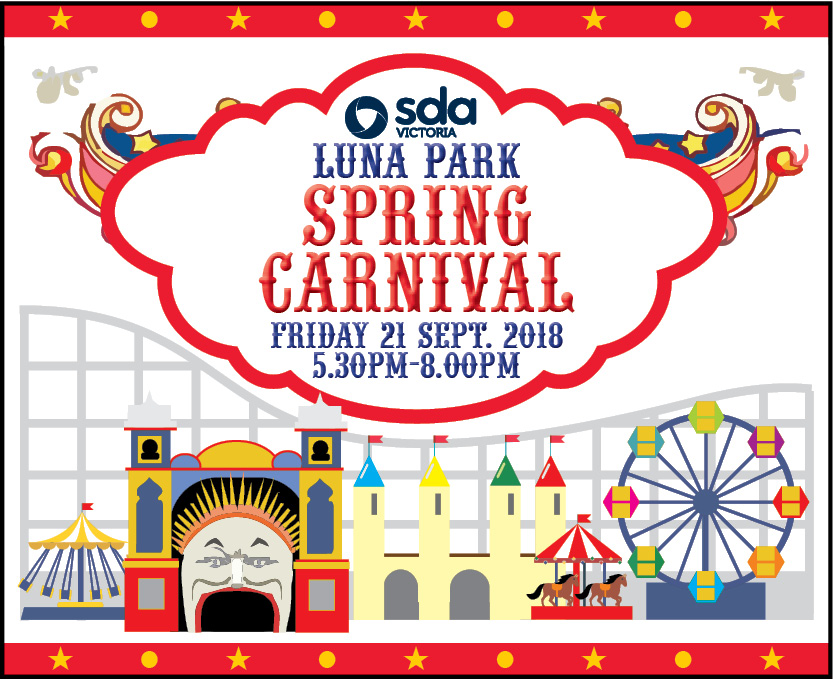 Ticket Information
Unlimited-ride wristbands are available to you and your guests (6 years and over) for only $12.00 per person and free for children under 6 (side show carnival games are not included).
Although entry to the Park is free, you will still need to pre-order your SDA entry tickets to this special event (as well as your  unlimited-ride wristband if you wish to go on the rides).
Remember, ordering wristbands does NOT get you entry to the event, you must order a free entry ticket in addition to the wristbands.
Many of the rides have height restrictions.
All rides are normally available, however, ride availability on the night is at the discretion of the Luna Park operators.