More than 85% of retail and fast food workers are abused by customers at work. 
This figure won't come as a surprise to you. Too often SDA members put up with swearing, spitting, threatening behaviour and physical violence.
Enough is enough.
To make a difference we're going to have to change customer behaviour and attitudes, build better protections for workers and push for industry-wide change on this problem.
This festive season, we're calling out customers to check themselves before they get to the check out.
The SDA is running a national campaign reminding customers that no one deserves a serve.
The customer isn't always right and you have a right to a safe work environment free from abuse and violence.
Retail workers deserve respect. From today our message will be heard on airwaves, in shopping centres, on billboards, buses and trains and in newsfeeds in every state and territory across Australia.
Watch our message here: and share with your co-workers, family and friends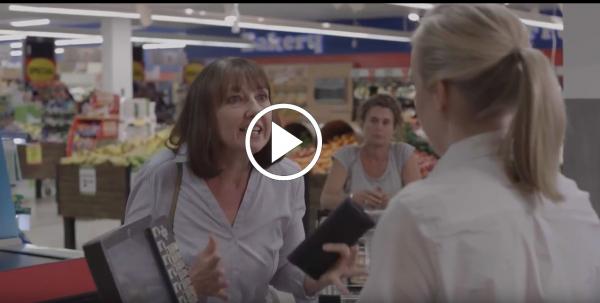 We're making sure shoppers know that abuse shouldn't be in a day's work, especially when the stores are busy during peak trading periods over the festive season. Support the campaign here
The SDA encourages all workers to report any incident of customer abuse and violence in their store.
Report the incident to your store manager or supervisor
Tell your SDA Health & Safety Rep (HSR) or Delegate
Report the incident to your Health & Safety Committee
Reporting the incident helps to provide more information about the abuse and violence so better measures can be put in place to protect workers.
 
The SDA is here to support you when incidents of abuse and violence happen in your store. If you need workplace advice, support or information, contact the SDA.
 
Customer abuse and violence can also impact on your mental health. If you need professional help, contact: Lifeline: 13 11 14 or Beyond Blue: 1300 22 4636 or beyondblue.org.au.