Our Warrnambool-Portland-Hamilton Roadshow was a huge success with many new members joining the SDA from various stores, age groups and political backgrounds.
With retail being such a large employer in the towns, existing and new members commented on the importance of being protected at work, particularly given the turbulent economic climate.
Members were happy to see the SDA and discuss various Union campaigns, such as those to Protect Penalty Rates, achieve 100% Pay at 18, prevent customer abuse, and to ensure that Christmas Day is a public holiday.
For two days, the SDA had a stall in the Gateway Plaza Shopping Centre in Warrnambool, which provided members with an opportunity to find out more about members' services such as REST Industry Super, Maurice Blackburn and ME Bank. Members also received specific industrial advice regarding workplace issues and WorkCover.
The Roadshow resulted in an increase of more than 33.3% in SDA membership in Warrnambool and a greater awareness of the work of the Union throughout the region. As with other roadshows, members renewed their details, and new members went into a competition — the prize this time was an iPad.
Congratulations to Megan McDonald who joined the SDA and got to take home the iPad!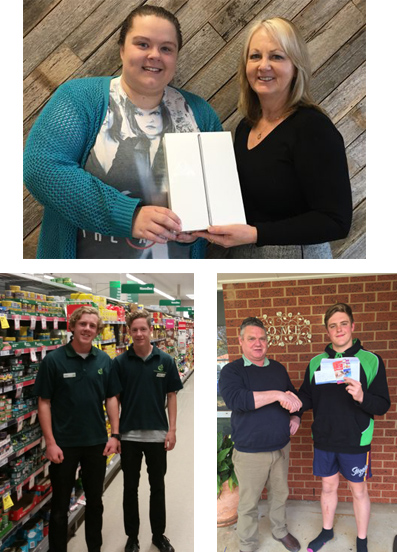 This article was originally published in The Shop Assistant Journal - Spring 2017: Vol 81, Iss 3.